Pedál
Presenting Pedál, the simplest way to make music together online.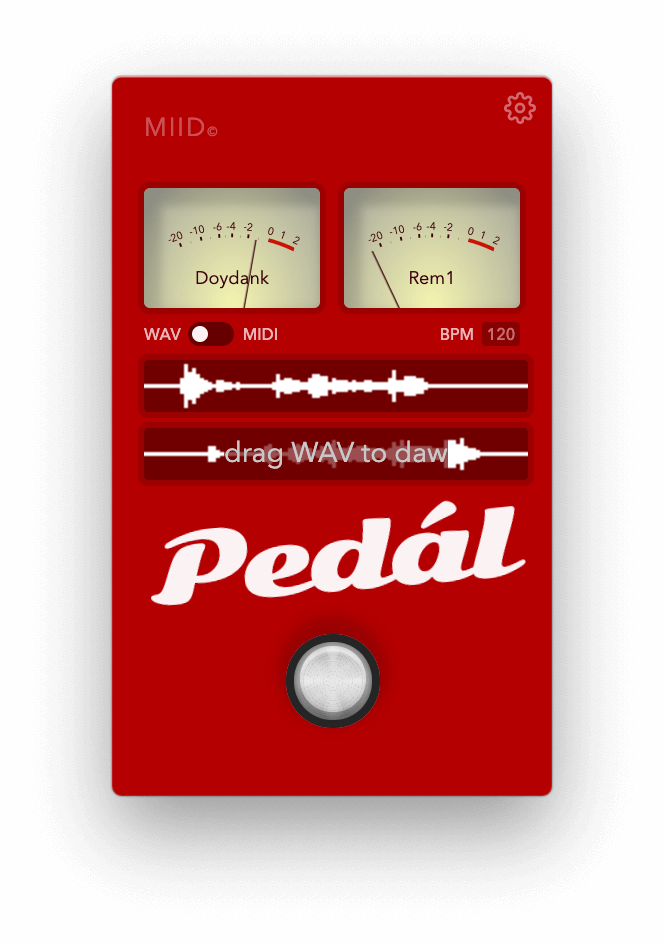 Pedál is a cross plattform service to stream audio, speak, share screen, and record high quality audio together.
Do a session! Talk and have fun. Sample or send WAV directly between each DAW, or record MIDI sequences through Pedál's built in default synth.
subscribe
$

5

/month

Any DAW will do. It's cross platform for MAC and Window users who wants to work together!
Supported by Kiefer, Stlndrms, Rob Araujo, Anomalie, DJ Dahi, S1, MXXWLL, Ski Beatz, Dibiase, Iman Omari, Chromeo
Follow us on instagram @miidbaby for further updates and patch notes.
Requirements
An ok internet connection. If your Mac or PC can run a DAW, you are most likely good. OS X 10.10: Yosemite-2014, Windows 10 or later. For more info check the knowledge base.